There is a Kentucky legend that pertains to a lost silver mine. The mine allegedly belonged to an Englishman, John Swift but the story is part of the folklore of the Appalachian mountains.
John Swift discovered the mine in the 1700s. The location of the mine is vague but it could have existed in Eastern Kentucky. Possible locations of the mine are Elliott, Carter, Menifee, and Wolfe counties.
There are different variations of the story of John Swift and the lost silver mine. In one variation of the legend, Swift was a door to door peddler who came across a Frenchman called Mundy. Mundy had been a captive of the Indians in Eastern Kentucky and had escaped after witnessing the existence of a rich silver mine which he revealed to Swift.
Swift and Mundy led a team of men to relocate the mine. They found the mine, extracted the ore and melted it into bars. On the way back from their journey, they were attacked by Indians so they buried the silver bars in order to escape.
John Swift said he made silver in large quantities, burying some thirty thousand dollars and crowns on a large creek; fifteen thousand dollars a little way off, near some trees, which were duly marked; a prize of six thousand dollars close by the fork of a white oak; and three thousand dollars in the rocks of a rock house: all which, in the light of these notes, it is allowed any one who will to hunt for.[3] _ Wikipedia
Swift and Mundy eventually quarrelled. Mundy was slain in the alteracation while Swift became blind a few years later. Swift tried to recover the hidden silver bars and find the silver mine again but was not successful.
Today the silver mine remains lost but it is also possible that it does not exist which is why it is considered to be a legend and part of folklore.
Sources: Geological Journeys in Northeastern Kentucky (article)- Morehead State, Wikipedia - Swift's silver mine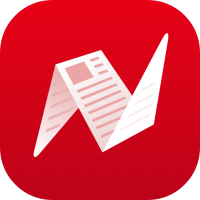 This is original content from NewsBreak's Creator Program. Join today to publish and share your own content.