Kentucky isn't known for producing diamonds but it is unusual in that it contains diamond-producing rocks in certain regions of the state.
The diamond-producing rocks are called kimberlites and lamprophyres. These are igneous rocks which are associated with volcanoes and were not expected to be found in Kentucky.
Kimberlites are produced by volcanic eruptions and can bring materials to the surface from the depths where diamonds are formed. The kimberlites found in Kentucky were similar to the rocks found in the Kimberley Diamond mines of South Africa which have actually produced diamonds.
The Kentucky kimberlites were first discovered in the late 1800s in Elliot County, Kentucky while lamprophyres are found in Western Kentucky in Livingston and Crittenden Counties.
Unfortunately, the diamond-bearing rocks of Kentucky have never produced diamonds. The kimberlites of Elliot County have even been extensively searched for diamonds but no luck.
Diamonds are also not expected to be found in the Kentucky lamprophyre rocks. It is interesting that diamonds have been found in lamprophyre rocks in other regions of the world but not in Kentucky.
Instead of diamonds, the Kentucky kimberlites and lamprophyres have yielded semi-precious stones such as garnets and other reddish-brown minerals. These semi-precious minerals are washed out of the rock by rains and have accumulated in thin soils and drainage ditches.
Although several attempts have been made throughout the years to find diamonds in Kentucky's rocks, there has been no success.
Sources: Geological Journeys in Northeastern Kentucky - Morehead State, UK Kentucky Geological Survey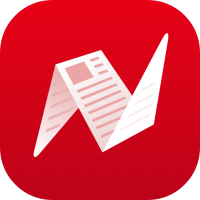 This is original content from NewsBreak's Creator Program. Join today to publish and share your own content.