The first oil discovered in the United States is credited to the Drake Well in Pennsylvania in 1859. However, this is only true because Pennsylvania was where oil was first commercially drilled as a part of the oil industry.
Oil had already been discovered in Kentucky a few decades earlier. In 1819, a well drilled in Mccreary County struck oil. At the time, the pioneers were drilling for brine or salt. Instead, they found thick black oil.
Commerical oil wells were drilled in Kentucky as far back as the 1800s.
In general, people tend to associate coal with Kentucky but oil had its own boom in Kentucky during the late 1890s and early 1900s.
The Ragland oil field is one of the most famous in Kentucky. It was located along the Licking River in both Bath and Rowan counties. About 200 oil wells were drilled in the early 1900s and the wells could drill up to 30 barrels per day. The oil that was drilled was called asphalt oil and it was transported out on railroad tank cars. Oil continued to be produced in Ragland until 1973.
Other oil wells were also drilled in Bath County, Morgan County, and Elliot County.
Today, Kentucky still has an oil and gas industry. Most of the oil is produced in Eastern and Western Kentucky. More than half of the 120 counties in Kentucky have produced either oil or gas. The Kentucky Energy and Environment Cabinet manage Kentucky's oil and gas.
Sources: Geological Journeys in Northeastern Kentucky-Morehead State, Petroleum Pioneers, The Lane Report, Kentucky Energy and Environment Cabinet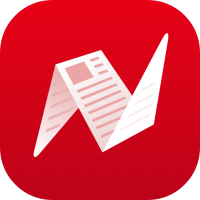 This is original content from NewsBreak's Creator Program. Join today to publish and share your own content.