According to the USGS, there are 169 active volcanoes in the United States and the majority of them occur in a handful of states such as Alaska and Hawaii.
Currently, Kentucky is not known to have any volcanoes - active or dormant. However, there is some belief that Sugarloaf Mountain located in Rowan County outside Morehead, Kentucky might have once been a volcano. In 1904, there was a report in the New York Times that residents of Rowan County heard rumblings and smoke pouring out of Sugarloaf Mountain. The smoke and noise were later relegated to moonshiners operating their plant and not an actual volcano.
Another potential volcanic source in Kentucky is Jeptha Knob. Jeptha Knob is the highest point in the Bluegrass region of Kentucky and at one time, it was thought to be a cryptovolcanic bump. Geologists now believe that Jeptha's Knob is the result of a meteorite slamming into Kentucky. This is based on the discovery of iridium in the rock formations at Jeptha Knob.
Neither Jeptha Knob nor Sugarloaf Mountain is listed as a volcano so it is safe to assume that Kentucky has no volcanoes.
However, there are volcanoes in the states bordering Kentucky. There is a volcano in Illinois and another one located in Missouri. Luckily, both volcanoes have been dormant for a very long time.
The volcano in Illinois is Hicks Dome. It is considered to be cryptovolcanic. The volcano in Missouri is called the Taum Sauk Mountain and it is located among the St. Francois Mountains. Volcanoes in this area erupted around 1.5 billion years ago.
It is safe to say that Kentucky and the surrounding Midwest regions are stable for now.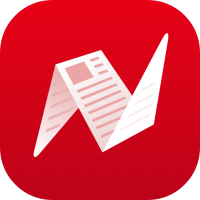 This is original content from NewsBreak's Creator Program. Join today to publish and share your own content.