The results are out for 2021. The website, New Home Source has compiled the top cities which they have ranked the best for retirement in Kentucky.
In determining the top cities for retirement, the website analyzed several factors such as:
the percent of seniors (over age 65) living in the city
median home value
annual number of crimes - both property crimes and violent crimes
number of hospitals within one mile of the city
What makes Kentucky especially attractive for retirees is the affordability factor. Also, there are parts of Kentucky which are so scenic and beautiful.
Here are the top 5 Kentucky cities rated by New Home Source as being the best for retirement:
Middlesboro
Mayfield
Ashland
Shively
Covington
The number 1 city for retirement, Middlesboro, is located in Bell County. It is considered to be the largest city in Southeastern Kentucky.
Middlesboro has a significant population of seniors at 17.4%. The median home value in Middlesboro is $91,500 and there are 4 hospitals within a mile of the city.
Middlesboro is supposed to be beautiful. You can't go wrong retiring here for if you want to live in a place of scenic beauty. Seniors can also enjoy healthy activities like hiking and boating.
The other cities of Mayfield, Ashland and Shively are attractive to retirees because of their reasonable median home prices.
The most surprising city on this list is Covington only because it is known to be an area of higher crime. Covington will be best for retirees interested in urban living because it is so close to Cincinnati.
What do you think about the top 5 cities for retirees in Kentucky?
Source: New Home Source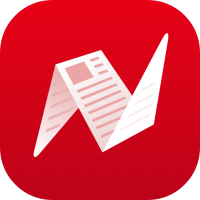 This is original content from NewsBreak's Creator Program. Join today to publish and share your own content.