There's a song by Black Stone Cherry called "Hollywood in Kentucky." Obviously, Hollywood isn't in Kentucky but some of Hollywood's biggest A-list stars are connected to Kentucky.
Here are three Hollywood stars who are strongly tied to Kentucky by virtue of their birthplace or childhood.
Tom Cruise - childhood and teenage years in Louisville
Tom Cruise was born in New York but both of his parents were from Louisville. During his childhood, he moved around a lot with his family. He is said to have attended 15 schools in 14 years.
He spent part of his teen and high school years in Louisville. It is reported that he attended high school in Louisville where he excelled in sports and theater. He also did a brief stint studying theology in Cincinnati but decided it wasn't for him.
As a movie star, Cruise doesn't really mention his Louisville connections much and there's not much written about his life during that time. Even his Wikipedia page does not mention his time in Louisville. Perhaps, he wants to keep it that way.
Johnny Depp - birth and childhood in Owensboro
Johnny Depp is a Kentucky "boy". Unlike Tom Cruise, he doesn't mind that he has ties to Kentucky although he has mentioned that his childhood was difficult.
Depp was born in Owensboro. He is definitely Owensboro's most famous son.
Depp's father was a civil engineer while his mother was a waitress. Sadly, Depp says his childhood memories of growing up in Kentucky are unhappy. His father was often absent at home and his mother could be mean to him.
He said this of his mother,
"My mom was born in a f—ing holler in eastern Kentucky … Her poor f—ing ass was on phenobarbital at 12."
Still when he became a movie star, Depp bought a horse farm for his mother in Kentucky. His parents ended up divorcing when he was a teen.
As recently as 2020, Depp owned a 41 acre horse farm in Lexington which he ended up selling.
George Clooney - birth (Lexington) and childhood (Fort Mitchell, Augusta)
George Clooney was born in Lexington to a beauty queen mother and a father who was already famous as an anchorman in the area. Clooney was brought up in the Kentucky / Ohio area and only left the state for a Hollywood career when he was in his 20s.
He lived in different places in Kentucky including Lexington, Maysville, Fort Mitchell, Augusta, and the Northern Kentucky region.
Clooney's family still live in Maysville and he returns there whenever he can.
Do you know of any other famous A-list stars who have ties to Kentucky?
Sources: Genius, kyforky.com, Page Six, Tom Cruise - Wikipedia, ABC News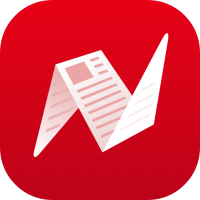 This is original content from NewsBreak's Creator Program. Join today to publish and share your own content.