It's picturesque, serene and filled with rural beauty. Can you tell whether we are talking about England or Central Kentucky?
Central Kentucky is comprised of 22 counties or more. According to the website Kiddle, it is located between I-65 in Bowling Green and I-75 in London.
Central Kentucky includes the cities of Harrodsburg, Danville, Perryville, Midway, Berea, and more. For a more complete listing of Central Kentucky cities, check out this website.
Some Kentuckians feel that the inner Bluegrass region of Central Kentucky looks a lot like parts of England, Scotland and Ireland.
The Bluegrass region is known for its rich, phosphatic soils which are great for raising horses. There are hundreds of horse farms in the area. The scenery is comprised of rolling hills, drystone fences and fertile soil.
It goes both ways and one could say that parts of England also resemble Kentucky.
For example, Leicestershire in the English Midlands strongly resembles the Bluegrass region with its stone fences, rolling fields, rows of trees and cattle and horses grazing. For those who have visited, it is indeed a pretty sight - both Leicestershire and the Bluegrass region.
Perhaps, that is why Queen Elizabeth II visited Kentucky at least five times. It reminded her of home and her beloved horses.
There is even a similarity when it comes to the music. Bluegrass music sounds similar to some folk music in the UK.
While the resemblance is there beween the two different geographical areas, they cannot be mistaken for each other as there are glaring differences too.
In the end, most Kentuckians are just happy that the Bluegrass region is so pretty.
Sources: Beaumont Inn, Bluegrass Region - Wikipedia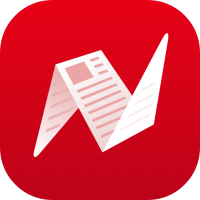 This is original content from NewsBreak's Creator Program. Join today to publish and share your own content.