The South includes the regions that are south of the historic Mason-Dixon line, the Ohio River, and 36 degree 30' parallel. The South is known for its own unique set of customs, culture, and history that are quite different from the rest of the United States.
It also includes some of the most diverse regions in the U.S. and it is a fascinating melting pot of people and cultures. Yet, there are some traditions, customs, and events that might be considered to be somewhat controversial.
Here are three examples of controversial Southern traditions or events:
The Rattlesnake Roundup
The rattlesnake roundup or rodeo is an annual event where rattlesnakes are rounded up from the wild and then sold, displayed or killed for food.
The event is quite popular in a few states in the South including Texas, Oklohoma, Alabama and Georgia. It is a source of entertainment and it is economically beneficial.
Not all rattlesnake roundups result in the slaughter of rattlesnakes but it is still considered controversial when it occurs. For example, the roundup that occurs in Sweetwater, Texas involves decapitating the snakes. Snakes are also skinned and then handprints are made with the snake blood.
Animal lovers and activists are active in opposing these rattlesnake roundups.
Liquor Laws
In some cities in the South like Savannah, New Orleans, and Memphis, the liquor laws are quite different from other parts of the U.S. You can walk around the streets with an open drink. This is something that would be considered illegal in other states.
There is a lot of drinking in the South and it makes sense that liquor laws would be more relaxed in the South. Good drinking and good food is a staple of the South although the law may be somewhat controversial when it comes to drinking.
Plantation Weddings
Plantation weddings are weddings that are held at former slave plantations. For some black people, the plantation serves as a reminder of horrific physical abuse and slavery so it goes against the grain that plantation weddings are often romanticized in the South.
Plantation weddings are so controversial that Hollywood actors Ryan Reynolds and Blake Lively had to later apologize that their wedding took place in a historic plantation.
Despite the controversy, plantation weddings still continue to take place.
Sources: Rattlesnake round-up - Wikipedia, How Stuff Works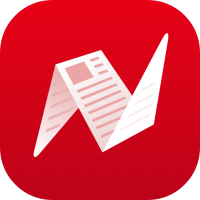 This is original content from NewsBreak's Creator Program. Join today to publish and share your own content.