In 2020, the security-related website, YourLocalSecurity.com (YLS) did a study on the top phobias that Americans experience in every state. They had some interesting results.
They used Google Trends data to determine what Americans were searching for when it came to phobias. They analyzed the search query "why am I afraid of...?" and used that to determine the phobias.
Here are the top 3 phobias that Americans had in 2020 (according to the study by YLS):
Anthropophobia (fear of people)
Aviophobia (fear of flying)
Autophobia (fear of being alone)
The phobias that Americans have seem to keep changing every year. For the year 2018-2019, the most common phobia was aviophobia. For 2020, it is anthropophobia or the fear of people.
Anthropophobia is not the same as social phobia. It literally means the fear of people - which includes all people including those who are closest to you.
It makes sense that most Americans would fear being around people especially in light of the pandemic which has now affected the world for almost two years. The pandemic has also led Americans to fear flying. Flying and travel has certainly been affected as the numbers of travellers have greatly decreased.
One interesting observation that can be made in this study is that the top 3 phobias have changed every year that the study was done. A few years ago, the top phobias were triskaidekaphobia (fear of the number 13), xenophobia (fear of the unknown) and coulrophobia (fear of clowns). Now it is very different.
Source: Your Local Security website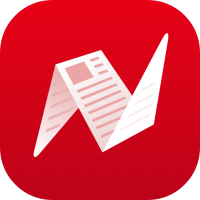 This is original content from NewsBreak's Creator Program. Join today to publish and share your own content.