Most Americans consider Hollywood to be full of liberal values and liberal people. Yet, a few of Hollywood's movie stars represent the opposite of this ethos. These stars were brought up as conservative Christians and Southern Baptists.
Southern Baptists are the largest and most influential evangelicals in the United States. They played a prominent role in the Trump White House and are again positioning themselves as a powerful group regardless of the status of the current administration.
Here are three of Hollywood's famous stars who were raised to be conservative Christians.
Brad Pitt
Brad Pitt was brought up in Missouri in a conservative Christian household. He was raised by his family to attend Christian revival meetings and Brad Pitt himself has stated that he was moved by the Holy Spirit when he attended the meetings.
Brad Pitt grew up in the Bible Belt region of the United States. His parents were strict about many things including listening to rock music. Rock concerts were considered to be the "Devil's music" in his family.
As Brad Pitt became a famous Hollywood star, he stepped away from his Christian roots. He has said that now he is "20 percent atheist and 80 percent agnostic."
Elle and Dakota Fanning (sisters)
Elle and Dakota Fanning are young up and coming Hollywood stars. Both sisters were born in a Southern Baptist family. Although separated by a few years, both sisters were born in Conyers, Georgia.
Their parents were both involved in professional sports. Now their father works as a electronic salesman. While, there are very few details about their family life and growing up in a Christian household, it has obviously played a major influence in their lives.
Dakota herself has stated "I definitely try to keep my faith and my religion and apply that to my personal life and be the best Dakota that I can be."
James Denton
James Denton is the handsome actor who has acted in the popular TV drama, Desperate Housewives and Hallmark Channel's Good Witch series.
Denton was born in Nashville, Tennessee and grew up in the area. He was raised as a Southern Baptist and became a Minister of Music at the Westmoreland United Methodist Church in Westmoreland, TN.
Do you know of any other Hollywood stars who were raised in a conservative Christian home?
Sources: Huff Post, Showbiz Cheatsheet, Ranker, James Denton - Wikipedia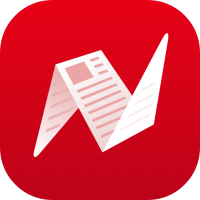 This is original content from NewsBreak's Creator Program. Join today to publish and share your own content.