Kentucky may have Fort Knox but it's still not the best location for the natural occurrence of gold or silver.
Gold is associated with Precambrian metamorphic rocks. Gold is liberated from rocks and concentrated in stream bottoms. When gold is concentrated like this, it is called placer deposit.
The geology of Kentucky is not favorable for gold formation. Surface rocks are mostly sedimentary and there are no igneous or metamorphic events that allow the gold to become concentrated and form as placer deposits.
While Kentucky isn't known to be the best place for prospecting for gold, there are a few select places where you could find gold in Kentucky.
Gold has been found in small quantities in Northern Kentucky. It has been found in these three counties:
Placer gold deposits were found along the Ohio River in these areas. For example, gold was found in Middle Creek at Middle Creek Park in Boone County.
The quantities of gold found were limited but it does provide evidence that gold did form in Kentucky. However, due to the limited quantities of gold found, commercial gold mining activity was never initiated in the state. That still doesn't stop some people from trying to find their luck panning for gold in the local streams.
Most Northern Kentucky residents know that they will never get rich panning for gold in the area but they do it for fun and recreation. They know that finding gold in Kentucky will be very difficult and that better luck can be had going out West just like in the old days.
Sources: Rare Gold Nuggets, UK Kentucky Geological Survey, Northern Kentucky Tribune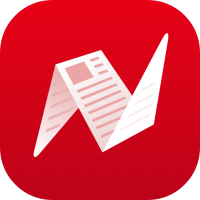 This is original content from NewsBreak's Creator Program. Join today to publish and share your own content.