The American Lung Association works to save lives through research, education and advocating for lung health and the prevention of lung disease.
For 2021, the American Lung Association has provided a "State of the Air" report on their website. These are essentially report cards grading air pollution levels in different cities in the U.S.
The State of the Air report uses the most recent air pollution data compiled by the U.S. Environmental Protection Agency to determine the levels of two types of air pollution. The air pollution is measured for ozone (smog) and particle pollution (soot).
For the 2021 results, data was compiled from three years of data (2017, 2018 and 2019). The three years takes into account any anomalies of weather in any one year that could impact the results.
Kentucky contains at least four cities which were ranked cleanest for Ozone air pollution in the 2021 report.
The cities (metropolitan areas) are:
Bowling Green - Glasgow
Clarksville
Lexington-Fayette--Richmond--Frankfort metropolitan area
Paducah
All the four cities tied first for cleanest metropolitan area for Ozone levels in Kentucky and in the U.S.
As for the annual particle pollution, Bowling Green came in at rank 111 out of 199 metropolitan areas. Clarksville ranked 99 while Paducah came in at a ranking of 74 for annual particle pollution.
While the four cities were clean for ozone, it did not necessarily mean that they were clean for particle pollution. The particle pollution was measured year round and for short-term.
According to the State of the Air Report 2021, more than 40% of people in the U.S. are living in areas with unhealthy levels of ozone.
Rest assured, the good news is that Kentucky has four cities / metro areas where residents can breath clean air and not worry about ozone or smog.
Source: The American Lung Association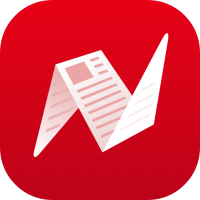 This is original content from NewsBreak's Creator Program. Join today to publish and share your own content.