The ghost town is located in Boone County and it is called Sugartit.
According to Wikipedia, the name "sugartit" refers to a baby pacifier that was used in North America and the U.K. The pacifier was made from placing sugar or honey in a clean cloth and then twisting the cloth until it made a bulb-like shape.
There is another definition of "sugartit" which can be found in the Urban Dictionary. In the Urban Dictionary version, "sugartit" refers to a woman with a large chest.
As for the town of Sugartit, it got its name because the men in the community would go to the store in the winter and then return late. Their wives would then remark "that they had to have a sugartit at the store."
Sugartit is located in Boone County between Florence and Union. It was once a rural community but it no longer exists and it is now a part of the outer region of Florence. The community once had a school, a mill, a general store, a blacksmith shop, a post office and an asphalt factory
Although, it's considered to be a ghost town now, it is interesting that the name still crops up as a neighborhood in Florence, Kentucky in the present day.
The present day Sugartit area has several businesses, apartments, and homes but it is not considered to be a town. It is an upscale area of Florence with expensive real estate prices and a reputation for being better than 90.3% of Kentucky neighborhoods for executive living.
There is also a Sugartit community in South Carolina. Maybe this name is just popular in the South.
What do you think of the name of "Sugartit"?
Sources: WCPO, Sugartit, Kentucky - Wikipedia, Neighborhood Scout, List of Ghost Towns in Kentucky - Wikipedia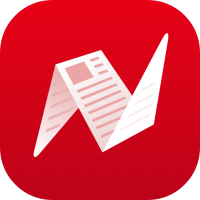 This is original content from NewsBreak's Creator Program. Join today to publish and share your own content.