Monowi, Nebraska has a population of one. The sole resident of the village is a lady in her 80s, Elsie Eiler.
Monowi is only 0.54 sqkm. It was first established in 1902. At its peak, it had a population of 150 but then many of the residents left for better opportunities elsewhere.
In Monowi, Elsie Eiler plays the role of mayor, librarian and bartender. She plays multiple roles including paying taxes to herself and grants herself an alcohol license.
Other than Elsie, the rest of the village is abandoned. There is even an abandoned church, remnants of houses that were left behind, decaying buildings, and vacant residential lots. At one time, the village had a school, a prison, grocery shops, and a post office.
It must surely seem like a lonely and sad environment for Elsie. Elsie's husband died in 2004. However, she seems to be managing quite nicely and may even enjoy the independence of being the sole resident of a tiny town.
I'm happy here. I grew up here, I'm used to this and I know what I want. It's just hard to change after so many years
Elsie lives in a trailer and although she has her independence, there are people who check up on her. Elsie works in the Monowi tavern, serving up food and chatting with some of the regulars of the tavern who live 20-30 miles away.
Elsie herself has family who live 90 miles away but she has no desire to leave Monowi and have to start over again somewhere else.
Elsie has now become famous for being the sole resident of Monowi but what will happen when she passes away? Will Monowi no longer be a village without any residents or will someone move there?
Sources: Onmanorama, BBC Travel, Monowi Nebraska- Wikipedia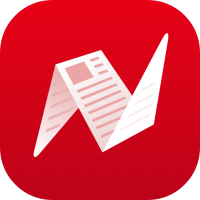 This is original content from NewsBreak's Creator Program. Join today to publish and share your own content.