According to the latest news, hundreds of Afghan refugees are planning to resettle in Kentucky this September. This should come as no surprise.
Kentucky has always been one of the top U.S. states involved in the resettlement of refugees. In 2018, Kentucky ranked number 9 for refugee resettlement. Almost 900 refugees were accepted into Kentucky in 2018. In 2019, Kentucky ranked even higher and came in fifth resettling 1,427 refugees.
For 2021, a maximum of 15,000 refugees will be allowed to resettle in the U.S. according to the terms of the Presidential Determination. Out of the 15,000, 775 will be Afghans coming to Kentucky.
Although, it might seem like Afghans are making up the most number of refugees this year, other nationalities resettle in greater numbers. Typically, refugees from Congo, Bhutan, Ivory Coast, Iraq and Burma make up the most number resettling in Kentucky.
Kentucky is a friendly state for refugees. There is adequate management and support for the refugees through various organizations. The state receives aid from the federal government. There are also voluntary agencies and other refugee aid organizations.
There are 4 cities that have agreed to resettle Afghan refugees - Louisville, Lexington, Bowling Green, and Owensboro. These locations have been selected because they are also the site of the local refugee resettlement offices.
The Kentucky Office for Refugees is in charge of coordinating the refugee resettlement across the state while the refugee resettlement offices takes over the handling at the local level.
Refugees are usually provided with a loan to travel to the U.S. They will have to repay the loan once they arrive. They are also supplied with a one time sum of funds to finance 30-90 days of stay in the U.S. The funds will cover their food, housing, furnishings, and clothing.
Sources: Refugee Council USA, The Enquirer, Pew Research Center, Immigration Forum, WHAS 11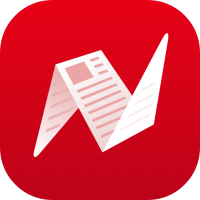 This is original content from NewsBreak's Creator Program. Join today to publish and share your own content.