Kentucky is the location of some of the most haunted places in the world. Haunted homes can get pretty scary but nothing beats being inside a haunted hospital.
Imagine feeling the ghosts and spirits of the dead in a hospital that at one time might have been a vibrant community of doctors and nurses caring for the sick.
Here are three of Kentucky's most haunted (and abandoned) hospitals.
Waverly Hills Sanatorium in Louisville
This sanatorium for tuberculosis patients first opened in 1910. It started out as a two-story building and then was later renovated to become a five-story hospital that could accomodate more patients. At the time, Louisville was in the ravages of tuberculosis.
The hospital was later shut down in the 1960s when antibiotics were introduced. For a small period of time, it was converted into a senior care center but that was also shut down in the 1980s.
Today, the sanatorium is a tourist attraction where visitors can take tours of the place. It is especially known for its hauntings made famous in the Ghost Hunters TV show. There is even a paranormal tour you can take of Waverly Hills at night.
Some people believe that they have seen the ghosts and apparitions of the tuberculosis patients who died in the hospital.
Katterjohn Hospital in Paducah
The Katterjohn Hospital is also called the Old Illinois Central Railway Hospital because it served as a hospital for the railroad industry. The hospital was built in 1919 in Paducah, Kentucky and at the time, it was the largest hospital between Chicago and New Orleans. It closed in 1957 and became an orphanage.
The abandoned hospital is now a historical building. It was recently bought at auction in 2020 by a private resident for $10,120. The building has been vacant since the early 2000s and it is not certain what the new owner plans to do with it.
The Katterjohn Hospital is believed to be haunted. There is a morgue in the basement and in one creepy incident, someone left a dead cat by a pentagram painted on the wall of the building.
Hayswood Hospital in Maysville
The Hayswood Hospital was first built as a seminary for girls in 1915 and then the building was extended to include a hospital. The location of the hospital was a factor in shutting it down in 1983.
The building still languishes today because of the large cost of demolition and renovation required for the property. Also, the building is located on a steep hillside and there are environmental considerations.
Hayswood Hospital is really abandoned - maybe even haunted. There are reports of a stretcher that moves on its own and other interesting relics of the past inside the building.
Do you know of any other haunted hospitals in Kentucky?
Sources: Waverly Hills Sanatorium - Wikipedia, West Kentucky Star, Photo News 247, Opacity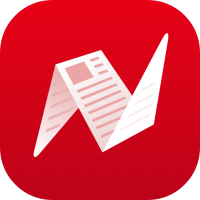 This is original content from NewsBreak's Creator Program. Join today to publish and share your own content.