How "southern" is Kentucky? Maybe we should start with the 3 least "southern" counties in Kentucky.
The United States Census Bureau considers Kentucky to be a part of the Southern region of the United States.
Kentuckians have different ideas about what it means to be Southern. Being Southern is more than just the geographical location. For a lot of people, it means adopting the culture of the South including specific behavior patterns, accents, and the food.
In this respect, there are certain counties that Kentucky residents generally consider to be "less southern" than other parts of the state.
This is not meant to be critical of those "less southern" counties but rather it points out the diversity of the state.
A lot of Kentuckians consider parts of Northern Kentucky to be more in line with the culture of the Midwest rather than the South. Specifically, these are the areas that border Cincinnati, Ohio and may be located in the suburbs of Cincinnati.
According to some Kentucky residents, the three least Southern counties are:
Residents think of these three counties as being an extension of Ohio into Kentucky. For example, Newport in Campbell County borders Cincinnati and it is so close to Cincinnati that its riverfront provides a view of the Cincinnati skyline.
You might also find that these three counties are more Midwestern in culture, speech, and cuisine.
The funny thing is that this conception goes both ways and someone from Ohio may think that Cincinnati is an extension of Kentucky.
Regardless, it is this diversity that makes Kentucky interesting as a state. The majority of Kentucky still retains its Southern roots and is as Southern as states like Virginia and North Carolina.
Source: Pensacola News Journal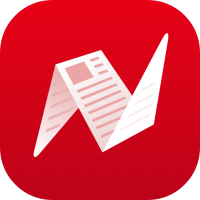 This is original content from NewsBreak's Creator Program. Join today to publish and share your own content.