By mid-September, there will be 100 Afghan refugees arriving in Owensboro, Kentucky.
The refugees are considered to be parolees. What this means is that they will evacuate Afghanistan immediately due to the urgent crisis and will undergo the immigration process when they arrive in the U.S.
Anna Allen, the site director of the International Center of Kentucky which handles the refugee process has stated,
"Typically, the [vetting] process takes about two years. However, since they are coming here, I think they're going to kind of cut through some of the red tape that's normally [there] and just go ahead and do the whole vetting process at once with them,"
This means that the vetting will take place while the refugees are already in the U.S. But what will happen if there is a problem with the vetting process or the screening fails for a refugee?
The normal screening and vetting process of a refugee takes an average of two years. Sometimes, it even takes longer to vet a refugee. The 100 refugees arriving in Owensboro will most definitely undergo some type of fast track vetting.
In the meantime, the International Center of Kentucky will be making arrangements to get the refugees settled down by arranging for their housing, furnishing, food, and basic supplies. The Office of the International Center of Kentucky in Owensboro first opened up in 2009 so they are quite familiar with caring for refugees and anticipating their needs.
The 100 refugees arriving in Owensboro is quite an increase in the number of refugees accepted as compared to previous years. For example in 2018-2019, Owensboro only accepted 69 refugees for the whole year. Now, there will be 100 refugees arriving this month.
As an Owensboro resident, what do you think of the arrival of the Afghan refugees in your city?
Sources: Kentucky Today, Immigration Forum, Kentucky Refugees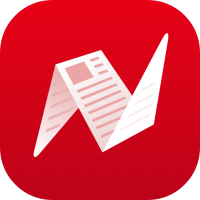 This is original content from NewsBreak's Creator Program. Join today to publish and share your own content.