In 2013, it was revealed that Princess Diana had Indian ancestry. Her Indian ancestor was a lady called Eliza Kewark who lived in Surat, India. To be exact, Eliza was actually half Armenian and half Indian.
Eliza's mother was an Indian woman and possibly a Muslim according to historians. She married an Armenian who had settled down in India towards the end of the 18th century. Their daughter was Eliza Kewark who would become Princess Diana's direct ancestor.
Researchers claim that Eliza Kewark married a Scotsman by the name of Theodore Forbes. The public stigma of marrying an Indian woman was ever present and Theodore would refer to his wife as "housekeeper."
Eventually, Theodore ended up deserting Eliza to return back to Scotland. However, before he left Eliza, they had a daughter called Kitty.
Kitty was eventually sent to Scotland where she gave birth to a daughter. Kitty was Princess Diana's great-great-great grandmother.
The story of Princess Diana's Indian ancestry was only revealed in 2013. Until then, Eliza Kewark was mentioned as only being Armenian. No mention was made of her Indian heritage.
It was obviously considered to be okay to be Armenian but not Indian and that was the genealogy that stayed in Princess Diana's family until it was dug up by historians.
A biography about Princess Diana by Lady Colin Campbell reveals that Eliza Kewark was dark-skinned and "colored" blood would have been scandalous in a family that was proud to have a British legacy.
By erasing Eliza's Indian side, her descendants could marry into nobility and royalty which is exactly what happened with Princess Diana and even her own mother who married Earl Spencer, Princess Diana's father.
Sources: ABC News, The Telegraph India,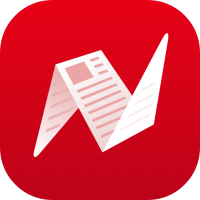 This is original content from NewsBreak's Creator Program. Join today to publish and share your own content.