In a 2012 USA Today article, "Botox and Bullets" themed weekends were the norm for some Texan women.
Women would enjoy a weekend retreat filled with shooting lessons and anti-aging treatments. The site of one Botox and Bullets themed weekend was the Dry Hollow Ranch near San Antonio, Texas.
Dry Hollow Ranch was eventually sold a few years later and the Botox and Bullets weekends were suspended. However, it remains a testament to Texas' love of guns and how much Texan women also love carrying guns along with being pampered.
More American women are carrying guns now. In 2010, more than 22,000 Conceal Carry Handgun licenses were issued to women in Texas. In 2016, another milestone was reached with a million residents in Texas having handgun licenses. Out of the million residents, 268,200 were women.
More guns are registered in Texas than in any other state and it looks like it will remain that way well into the future.
As for Botox, it remains the most popular minimally-invasive cosmetic surgery procedure in the U.S. There were 7.44 million procedures done of Botox in the U.S. in 2017 and that number was an increase from 2016. In 2020, women accounted for roughly 4.1 million procedures of Botox and that number might have decreased only due to the pandemic.
In 2019, a Texas woman broke into a Houston-area Botox clinic. What was shocking about the incident was that she used a power saw to cut through the glass and rob the place of anti-aging products. She looked like the typical "soccer-mom" and not a burglar. This was truly a case of Texan women going to extreme lengths for their anti-aging treatments.
No doubt - some women in Texas love their Botox and bullets.
Sources: Click 2 Houston, USA Today, News Wire, The New York Times, American Society of Plastic Surgeons, CBSN- Dallas-Ft. Worth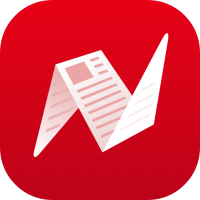 This is original content from NewsBreak's Creator Program. Join today to publish and share your own content.