Climate change and global warming are going to have an insidious effect causing an increase in mosquito-friendly habitats and mosquito borne diseases.
According to scientists, Kentucky is undergoing climate changes like most of the rest of the U.S and the world. In the upcoming decades, Kentucky is projected to face a steep rise of heatwaves. Today, there is an average of 15 days of brutal heat wave per year. By 2050, scientists project 70 days of heatwaves in a year and more than 150,000 people living in Kentucky to be especially vulnerable to extreme heat.
With the warming climate, disease-spreading mosquitos like Aedes Aegypti and Aedes albopictus will spread into the U.S. and Europe. Already, scientists claim that Aedes Aegypti has spread northward into the U.S. by 150 miles per year.
Climate change also increases the risk of flooding from heavy rainfall and snowfall. Any flooding event can cause the mosquito population to explode. In Kentucky, 160,000 people live in areas at risk of flooding.
Kentucky has about 60 different mosquito species and the mosquito season goes from April to September.
Mosquitos in Kentucky are responsible for the West Nile disease which has impacted Kentucky in previous years. Other diseases that could arise from mosquitos include malaria, yellow fever, dengue, chikungunya, and Zika. Back in 2018, the CDC and the University of Kentucky had already warned about diseased mosquitos.
To minimize your chances of getting mosquito bites, place screens on all windows and doors, cover up with pants and long-sleeve shirts and use mosquito repellent. Also make sure that there is no stagnant water around for mosquitos to breed eggs.
What do you think about the increase in mosquito populations in Kentucky?
Sources: States at Risk, Mosquito Squad, U.S. Army, Yale Environment 360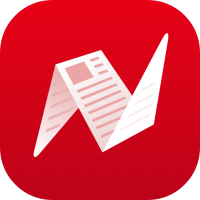 This is original content from NewsBreak's Creator Program. Join today to publish and share your own content.