The plant is called poison hemlock and it's spreading across Kentucky!
Poison hemlock is most famously known for being used as an execution method to kill the famous Greek philosopher, Socrates in 399 BC. Socrates drank tea that contained poison hemlock.
Poison hemlock is a "highly toxic biennial," according to the National Parks Service, which means it's a flowering plant that has a two-year life cycle and can be deadly for humans and animals if ingested. - The Courier Journal
Now it could be in your garden. There has been a recent increase of poison hemlock sightings in Kentucky.
Poison hemlock is native to North America and is found in almost every state in the U.S. It was first introduced in the 1800s as a garden plant. Now, it acts like a weed and can be found in roadsides, fields, ditches, meadows, and any shaded area with moist soil.
What does poison hemlock look like?
Poison hemlock is often mistaken for more harmless plants such as parsley, chervil, anise, wild carrot, and coltsfoot. The poison hemlock is characterized with stems with purple splotches that can grow from two to ten feet tall. It has divided compound leaves and white flowers that grow in umbrella clusters. It produces an egg-shaped fruit. It also has an unpleasant odor which you can detect near the plant or if you crush its stems or leaves.
Poison hemlock in Kentucky
Last month (August 2021), there was a report about poison hemlock spreading in Kentucky. In Kentucky, flowers and seeds are produced in late May and June. The plant can germinate in the fall and complete its life cycle as a winter annual.
If you see poison hemlock, the best course of action is to cut it down before it produces seeds. Herbicides have no effects if the plants have already produced flowers. The late fall or early spring is the best time for herbicide treatments.
Sources: NPS, Kentucky Forage News, Courier Journal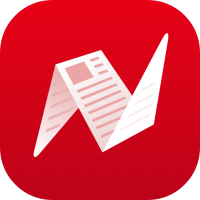 This is original content from NewsBreak's Creator Program. Join today to publish and share your own content.