In a 2019 article about the environment, Kentucky was predicted to get 127 plus degree weather for 10 days towards the end of the century. According to the prediction, this will be the possible result of climate change.
Kentucky is supposed to warm up and the warming will result in extreme weather such as heat waves, droughts, more rain and flooding. This is because warm air will hold more moisture which could lead to stormy weather and other weather conditions.
The prediction for Kentucky is that it is going to become more like the weather of a Southern climate state such as Tennessee. There will be long summers and more hot days. Air pollution will get worse with heatwaves, droughts and more dust and fine particulate matter in the air. This will result in asthma, heart and lung disease.
The hot summers will also lead to more breeding of mosquitoes and ticks.
According to the US Environmental Protection Agency (EPA), Kentucky's climate has already started changing especially in the last 25 years. The only good news is that compared to the rest of the United States, Kentucky has experienced less warming.
According to the National Oceanic and Atmospheric Administration (NOAA), Kentucky is experiencing an increase in average temperature of just under one degree annually. While this might not seem like much, when you extrapolate the data over the next 30 years, it will become significant. There has also been an overall increase in precipitation by an inch or more.
Climate change is going to affect the whole world and not just Kentucky. However, it is important to be prepared for the inevitable.
What do you think about the impact of climate change in Kentucky?
Sources: WFPL, EPA, Mountain News WYMT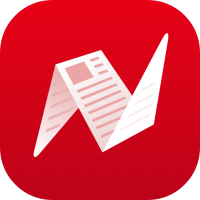 This is original content from NewsBreak's Creator Program. Join today to publish and share your own content.