According to the media, the Queen's favorite drink is called Dubonnet. It is sweet and similar to wine and it is classified as a "French aperitif".
Dubonnet has also been called the "old-lady drink" because it is frankly out of fashion and considered to be old-school. If you are an Anglophile, you would know that Dubonnet is the drink made famous by British TV shows such as Keeping Up Appearances and Hetty Wainthropp.
Dubonnet also became famous in the UK when it became known that the Queen and her late mother, Queen Elizabeth, the Queen Mother were fans of the drink. The Queen's favorite way to have her Dubonnet is with a shot of gin.
Dubonnet was first invented in 1846 by a French chemist called Joseph Dubonnet. It was used as a remedy for soldiers fighting in Africa to fend off malaria. The wine-like drink contains herbs, spices, and quinine.
In the 1970s, ownership of Dubonnet was taken over by a French company, Pernod Ricard. Today, Dubonnet is only produced in two places. The first is in France and the second is in Kentucky. During World War II, Dubonnet was licensed to be produced in the USA. In Kentucky, Dubonnet is produced by Heaven Hill Distilleries of Bardstown.
Heaven Hill Distilleries is a private, family-owned company. The Kentucky Dubonnet produced by Heaven Hill Distilleries contains a base of wine with Muscat of Alexandria, herbs, spices, and 100% cane sugar.
People claim that the French-made Dubonnet tastes better than the American-made version.
As for the Queen, which Dubonnet does she drink? Most likely, the Queen is partial to the original Dubonnet that was first made in France although it is certain that she would have tried the Kentucky Dubonnet too.
Sources: Heaven Hill Brands, Maclean's, Elemental Mixology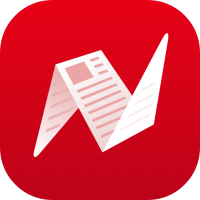 This is original content from NewsBreak's Creator Program. Join today to publish and share your own content.