Millions of years ago, the wooly mammoth roamed North and South America during the Ice Ages.
Kentucky was once home to ice-age elephants such as the wooly mammoth and the mastodon. The wooly mammoth migrated to North America through the Bering Strait land bridge from Russia. Their teeth have been found in different localities in Kentucky including Blue Licks and Big Bone Lick.
Researchers have studied the fossilized teeth of the wooly mammoth and discovered that they ate grasses and sedges. The wooly mammoth loved staying in the regions of southwestern Ohio and northwestern Kentucky. Scientists believe that the wooly mammoth loved Kentucky because they had everything they needed to survive in this region.
The wooly mammoth lived in Kentucky about 20,000 years ago. Yet it started to become extinct about 4,300 years ago. What led to their extinction?
Scientists have different theories about their extinction. Some of the reasons including warming temperatures, environmental changes and hunting by humans. Another theory is inbreeding. A combination of climate change and inbreeding could have led to extinction of the mammals.
Scientists found birth defects in 12000 year old mammoth fossils. By studying the fossils, scientists found extra cervical ribs along their neck vertebrae. The extra cervical ribs indicate that the animal suffered from some genetic abnormalities or cancer. This also indicates that there was rampant inbreeding among the wooly mammoth.
Climate change might have isolated small populations of wooly mammoths from each other and those isolated small populations underwent inbreeding. The inbreeding would have resulted in loss of genetic variation and made the animals susceptible to abnormalities and disease leading to their extinction.
While not all scientists believe that the inbreeding theory is correct, it is certainly one possibility in explaining the death of the wooly mammoth.
Sources: International Business Times, Smithsonian Magazine, LiveScience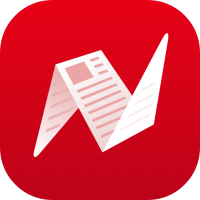 This is original content from NewsBreak's Creator Program. Join today to publish and share your own content.