The website countyhealthrankings.org has listed Oldham County in Kentucky as the healthiest county in the state. However, Oldham County also has a large percentage of Hispanic children living in poverty - the data shows that at least 35% of Hispanic children are considered to be poor.
Oldham County has a 2019 median household income of $99,128. The county is not only the healthiest county in the state, it is also a wealthy county. Despite the wealth, a high percentage of Hispanic children are suffering.
According to countyhealthrankings.org, disadvantaged people in healthy counties are overlooked. It was also discovered that in general Black, Hispanic and Native American children live in poverty.
For Oldham County, 35% of Hispanic children live in poverty versus 6% of White children and 2% of Black children. However, taking the average for all the children only 5% of children live in poverty. This 5% may seem like a small percentage. Thus, it may be easy to overlook poverty unless you look closely at the data for various racial and ethnic groups.
Despite the wealth of Oldham county, there is substandard housing in certain neighborhoods, an unsafe environment for children and poor schools.
Centuries of structural racism and ongoing discrimination lie at the root of the disparities, which can be found in healthy and often wealthy areas across the country. Evidence shows that eliminating inequities in all counties — regardless of the opportunities for some — improves the lives of all residents. - County Health Rankings
Children living in poverty are affected through adulthood. Their academic achievements, health, and income are most likely to be low. They are also susceptible to diseases like diabetes and asthma.
For more information and data about Oldham County, check out the County Health Rankings website.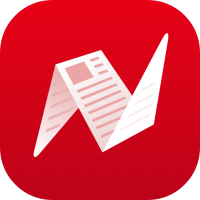 This is original content from NewsBreak's Creator Program. Join today to publish and share your own content.