The Tyrannosaurus Rex (T rex) and the Velociraptor are two of the deadliest dinosaurs that ever existed and they may have roamed around the area of Washington State millions of years ago.
In 2015, paleontologists discovered a fossil bone. It was Washington State's first dinosaur fossil. The bone was the partial left thigh bone of a Theropod dinosaur.
Theropod dinosaurs have three-toed limbs and hollow bones. They are mostly carnivorous but can eat other diets too.
In the dinosaur world, Theropods may be the scariest. They possess sharp teeth with serrated edges which is great for cutting through flesh. Some Theropods are predators like the Tyrannosaurus Rex and the Velociraptor made famous in the Jurassic Park movies.
Although, there are different kinds of Theropods, it is quite possible that the fossil bone discovered in Washington State may have belonged to predatory dinosaurs like the T Rex and Velociraptor.
The T. Rex and Velociraptor are included in the list of deadliest dinosaurs. The T. Rex is called the "king of the tyrant lizards." Its bite is supposed to be three times stronger than a shark bite. The T. Rex was the largest carnivore and the largest predator. It preyed upon other dinosaurs by staying in forested areas and ambushing them. Its fossils were mostly discovered in Western North America.
The Velociraptor was a bipedal and feathered carnivore with a long tail and a sickle shaped claw on each hindfoot. Unlike the depiction in the Jurassic Park movies, the Velociraptor is quite small and is the size of a turkey. Raptor dinosaurs were stalkers and could take down prey by pursuing them in an open area.
For more information on dinosaur fossils, check out the Burke Museum in Washington state.
Sources: Stacker, Burke Museum, Wikipedia - Theropoda, Forbes, NY Times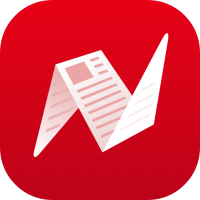 This is original content from NewsBreak's Creator Program. Join today to publish and share your own content.