Newport is a wonderful little city in Campbell County, Kentucky. Sure, it has its share of problems like any other city but it has managed to survive and even thrive since it was first founded in 1795.
For a new visitor or resident visiting Newport for the first time, here are some interesting and fascinating facts about the city.
1. Newport has a colorful history- it was ruled by the mob at one time
At one time, Newport was called Sin City. This was during the period from the 1920s to the 1960s. Newport was considered the place to be for gambling, organized crime, corruption, and prostitution. Newport was an area where mob bosses and violence ruled.
It may have looked glamorous on the surface because Newport attracted stars like Marilyn Monroe, Dean Martin, and Frank Sinatra who were only too eager to visit and entertain in the area. However, underneath the glamor, residents were tired of the corruption and violence and slowly steps were taken to bring back the city to a place that families could call home. Gradually, the mob left the city and Newport became the city we know today.
2. Newport has unique entertainment that Cincinnati cannot offer
Newport and Cincinnati enjoy close proximity to each other - so close that sometimes both cities feel like one. It is so easy to drive over to either location.
In general, Cincinnati may be larger and more popular than Newport but it doesn't have the aquarium, the Newport on the Levee, BB Riverboats or the World Peace Bell. If you want to visit these tourist- friendly places, you have got to cross over from Cincinnati to Newport.
3. Newport is one of the most expensive places to live in Kentucky
Websites like HomeSnacks have rated Newport as being one of the most expensive cities in Kentucky. Newport comes in at number 9 overall among all Kentucky cities. This is not surprising as home and rental prices are very expensive in this area.
4. Newport has served as a filming location for 22 movies
According to IMDb, 22 movies (including documentaries) have been filmed in Newport. The most famous movies are Rain Man with Tom Cruise and Dustin Hoffman and The Ides of March which is a George Clooney movie. There is also a 2012 documentary about Newport called Newport.
5. Newport has a high crime rate despite being one of the most expensive cities in Kentucky
Newport's crime rate is higher than the US average. The website Crime Grade has given Newport a D for overall crime. Newport is just slightly better than its neighboring city of Covington which has an overall crime grade of D-.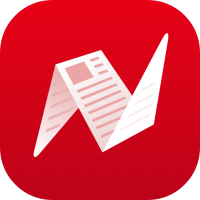 This is original content from NewsBreak's Creator Program. Join today to publish and share your own content.