On August 9, 2021, the CDC sent out a statement on their website about a rare and potentially fatal disease called Melioidosis. There were four patients from four different states and already two have died from the disease.
Melioidosis has so far been found in Georgia, Texas, Kansas, and Minnesota. What are the chances it could spread to Kentucky?
Melioidosis remains a mystery because no one is really sure how it spread to the United States. For one, the disease is tropical and is mainly found in Southeast Asia and Northern Australia. To answer the question about whether it could spread to Kentucky, one would need to look at the origin of the disease.
Melioidosis is caused by the bacteria Burkholderia Pseudomallei. The bacteria is found in contaminated soil and water in tropical regions and is then spread to humans and animals who have direct contact with the contaminated source.
Researchers in the US are baffled about how Melioidosis could be found in 4 different states. The first cases were reported as far back as March 2021 when the first death occurred and then the fourth case was reported earlier this August. The patients include adult and children. Symptoms of Melioidosis include lung problems like pneumonia, bronchitis, blood infections, and skin lesions.
None of the four Melioidosis patients had travelled out of the US so how did they get infected with a tropical disease in the first place?
CDC investigators believe that at least three of the patients were exposed to the same source. The source could be an imported product that came into the US from a tropical region. Another source could be that the patients obtained the disease in a region which had tropical or subtropical weather. The only regions in the US with that type of weather would be Puerto Rico or the US Virgin Islands for example.
The good news is that the chances of Melioidosis to spread to Kentucky is quite rare. Here is the primary reason why:
Melioidosis is not contagious and human to human transmission has rarely been reported. - NATURE journal
Sources: CDC, Healio, Outbreak Observatory, Nature Reviews Disease Primers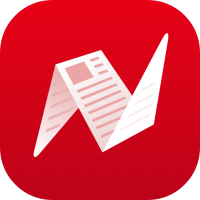 This is original content from NewsBreak's Creator Program. Join today to publish and share your own content.