A look back at the 1987 hijacking and murder of passengers on board PSA Flight 1771
On December 7, 1987, Pacific Southwest Airlines (PSA) Flight 1771 took off from Los Angeles bound for San Francisco with 43 passengers on board. It never made it to its final destination.
At 16:13 hours, air traffic controllers observed that Flight 1771 began a rapid descent from which it could not recover. Just 25 seconds earlier, the pilots had reported gunshots being fired in the airplane. The plane struck the ground in a steep nosedive and crashed killing all 43 people on board.
After the crash, investigators found out that one person on board the aircraft was responsible for the deadly incident. A statement from investigators revealed that "there is evidence to believe that David Burke was involved in the destruction of Flight 1771."
Who was David Burke and why did he bring down PSA Flight 1771?
A workplace grudge
David Augustus Burke was born in the United Kingdom in 1952 to Jamaican parents. Later, he emigrated to the US with his family.
In the US, Burke worked in the airline industry in Los Angeles. He was a customer service agent at USAir for 14 years, but he had a bad track record. He was suspected of working for a drug-smuggling ring that was using the airline to smuggle cocaine from Jamaica to the US. Although under suspicion, he was never officially charged with the smuggling.
He was also in trouble with the police for abducting his ex-girlfriend and her child. Again, charges weren't filed against him. It was a given that he had a violent nature.
Matters took a turn for the worse when he was filmed on a hidden camera stealing money from flight cocktail sales. He was immediately placed on unpaid leave while the theft was investigated.
On December 7, 1987, he had a meeting with his boss, USAir station manager Raymond Thomson to discuss the consequences of the theft. Burke pleaded for leniency but Thomson decided to dismiss Burke from the job. At that point, Burke had one mission and that was to seek revenge on Thomson for being fired. He hatched a deadly plan that would be executed on the same day that he was fired.
Murder on board
Burke knew that his boss, Thomson, was taking regular flights from Los Angeles to San Francisco. Thomson had booked a ticket on PSA Flight 1771 which was headed to San Francisco on December 7. Burke also ended up purchasing a ticket on the exact same flight.
Although Burke had just been fired, he still had access to his USAir credentials. He armed himself with a loaded .44 Magnum pistol and got through airport security and onto the plane without any issues.
As Flight 1771 cruised at 22,000 feet above the California coastline, Burke left his seat and headed to the lavatory. On the way, he dropped an ominous note on Thomson's lap. The note read,
Hi Ray. I think it's sort of ironical that we ended up like this. I asked for some leniency for my family. Remember? Well, I got none and you'll get none.
Burke then exited the lavatory and proceeded to shoot Thomson twice.
Cockpit voice recorders reveal what happens next. Burke heads towards the cockpit. A flight attendant mentions to the pilots that there is a problem onboard. As the captain asks "what problem?" Burke appears and states "I'm the problem." He shoots two more times into the cockpit hitting the pilots. It is at this point that the plane pitches rapidly in a downward descent. Burke fires one more shot but it is not clear who he is shooting at. There was speculation that he may have shot himself dead.
The plane crashes in a farmer's field in the Santa Lucia Mountains of California killing all the passengers and crew.
Conclusion
Among the wreckage, the FBI found the handgun that Burke had used on the plane. The gun had six spent bullet casings and was later traced to one of Burke's co-workers. Burke had borrowed the gun from him.
The FBI also found the ominous note that Burke had written to Thomson. The note was written on an air-sickness bag. In addition, Burke had left a farewell message on his girlfriend's phone. Burke had seven children although he had never married.
After the deadly incident, federal rules in the airline industry changed. The law changed to requiring "immediate seizure of all airline employee credentials" upon termination. Burke could have been stopped by airport security but his USAir credentials were not seized when he was fired and this allowed him to pass through freely with a gun.
A second rule that went into effect was requiring all airline crew members including flight attendants, pilots, and ground staff to undergo the same strict security measures as passengers.
After the crash, Burke was classified as a mass murderer in the annals of criminal history for intentionally causing the deaths of 42 people.
Sources: hirewise.com, AP News, Wikipedia, Murderpedia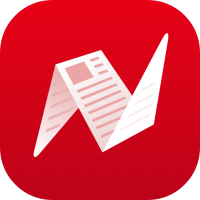 This is original content from NewsBreak's Creator Program. Join today to publish and share your own content.