The real-life horror about Covington is that it is ranked second (according to the website RoadSnacks.org) for having the most violent crimes in Kentucky. However, Covington has also been chosen by Hollywood, as a filming location for quite a few horror movies.
Here are some of Hollywood's finest horror movies filmed in Covington.
The Killing of a Sacred Deer
This 2017 movie stars Nicole Kidman and Colin Farrell. The plot is about a cardiac surgeon played by Colin Farrell who befriends a teenage boy. When the surgeon introduces the boy to his family, mysterious happenings occur in the family.
The Killing of a Sacred Deer was praised by some reviewers as being the best horror movie of the year.
Location of filming- The film was set in Cincinnati but one of the scenes was shot in Covington's Riverwalk.
The Strangers Prey at Night
This 2018 movie stars Martin Henderson and Christina Hendrick as the main characters. The movie is about a family of four who is stalked and hunted by psychopath killers. The movie is scary because the setting takes place in a secluded mobile park.
If you love movies about people in masks chasing you around, you will enjoy this one.
Location of filming - The movie is filmed in Kentucky. In Covington, the movie is filmed in a family home at the address of 301 View Pl.
Haunt
Haunt is based on the classic Halloween theme of a horror house. It came out in 2019. The movie is about a group of friends who visit an extreme horror house. As expected, they are subject to nightmares at the place. The movie stars Katie Stephens, Will Brittain, Lauryn Alisa McClain, and Andrew Lewis Caldwell.
Location of filming - Northern Kentucky including Covington. Haunt was filmed in Northern Kentucky so that filmmakers could take advantage of the tax incentives offered in the region.
Do you know of any other horror movies filmed in Covington?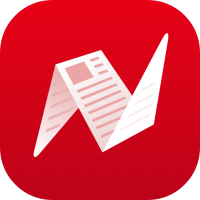 This is original content from NewsBreak's Creator Program. Join today to publish and share your own content.