The age-old question that often arises is whether children are genetically disposed to a life of crime if their biological parents are criminals. Scientists have always considered genetic factors to be important in addition to the environmental and socioeconomic status of the child growing up in a family.
That being said having biological parents or family members who committed crimes does not mean that the child will become a criminal. It simply means that they have a greater chance of engaging in criminal activity than children who grew up with biological parents who did not commit crimes.
An article in USCourts.gov clearly states this,
In fact, most individuals who have a criminal biological parent do not become criminal. What we are stating is that certain individuals, due to genetic and/or environmental markers, may have an elevated risk of becoming criminal. — Federal Probation, Vol 64 Number 2
As a prime example, take note of these three Hollywood celebrities who grew up with at least one of their biological parents committing murders. Did they turn out well or did they become like their parents who murdered?
Woody Harrelson
Woody Harrelson has been a Hollywood star since the 1980s. He burst into the scene when he became famous as the bartender in the 80s NBC sitcom Cheers. He is also known for acting in more than 75 Hollywood movies. Some of his more famous movie roles are in The People vs. Larry Flynt, White Men Can't Jump, the Hunger Games series, Three Billboards Outside Ebbing, Missouri, and Natural Born Killers.
Harrelson's role in the Oliver Stone movie Natural Born Killers is very ironic because his own father was a killer. His father, Charles Voyde Harrelson was a convicted hitman who received a life sentence for the killing of a federal judge in 1979. Previously, his father had murdered another man for money but had received a short prison sentence. His father eventually died in prison.
How he was affected
Harrelson grew up in a life of poverty. He stated that his father was rarely around in his childhood and it was his mother who kept the family afloat. He has mentioned that he almost considered studying the Bible and becoming a minister but he then changed his mind.
As an adult, Harrelson got into trouble with the law for minor and mostly inconsequential incidents. He has been arrested for disorderly conduct and he was once caught in a tussle with a photographer.
Harrelson is more than just a Hollywood star. He has gotten into activism for the legalization of marijuana and hemp. He is also an environmentalist and a vegan.
Charlize Theron
Everyone knows Charlize Theron. She is one of the most highly paid actresses in Hollywood today. She has won an Academy Award, a Golden Globe Award, and a Screen Actors Guild Award. In 2016, she was also added to Time magazine's 100 most influential people in the world.
Charlize is originally from South Africa although she also has American citizenship. She grew up on a farm in South Africa but had a difficult childhood because her father was a violent alcoholic.
When Charlize was a teenager, her father threatened her and Charlize's mother with a gun. He shot at them. In self-defense, Charlize's mother retrieved her own gun and shot him back killing him. Charlize's mother was never charged and the incident was classified as self-defense. It was Charlize's father who attempted to murder his family.
How she was affected
Charlize went on to have a stellar Hollywood career. She is still very close to her mother and does not seem to have been influenced by her father's nature. However, she suffered from anger issues and revealed that she underwent therapy for her anger. She has stated that the anger was due to growing up in South Africa during apartheid.
In 2008, Charlize was recognized as a United Nations Messenger of Peace. She also has two daughters whom she adopted from Africa.
Terrence Howard
Actor Terrence Howard is most famous for his role in Iron Man and the TV series Empire. He has had prominent roles in other movies too and besides acting, he is a rapper, a singer-songwriter, and a record producer.
Terrence was born in Chicago to his parents Tyrone and Anita Howard. His father, Tyrone was physically abusive to him and he had a difficult childhood. When Terrence was two years old, his father killed a man.
It all started out with Tyrone and Terrence waiting in line to see Santa Claus. Another man accused Tyrone of cutting the line and this led to an argument. The end result was that Tyrone pulled out a knife and stabbed the man multiple times. The man died and Tyrone was charged with manslaughter and spent 11 months in jail. Terrence watched all this happen in front of his eyes as a child.
How he was affected
As an adult, Terrence has had problems in his marriages and in his acting career. He was arrested in 2001 for violently attacking and stalking his first wife. His second wife has also accused him of being physically abusive towards her.
Terrence has had a number of incidents occur outside his marriages as well. He was arrested for assaulting a flight attendant and has even had behavioral problems on the set of his movies and plays. During a rehearsal of Cat on a Hot Tin Roof, he attacked and seriously injured a music composer on the set. He was also reported to be difficult to work with on the set of Iron Man.
Conclusion
These three famous Hollywood stars reached the height of their career despite growing up in difficult family circumstances. All three of them have suffered through their fathers murdering or attempting to murder someone.
Woody Harrelson and Charlize Theron have led relatively peaceful lives. Only Terrence Howard has retained some of his father's behavior and nature.
Genes are obviously not the only risk factors available to determine a person's propensity for violence but they are important and are increasingly being used by scientists to determine and understand why some people choose to become criminals.
Sources: Federal Probation Journal, Fame 10, Wikipedia-Woody Harrelson, Wikipedia-Terrence Howard, Wikipedia-Charlize Theron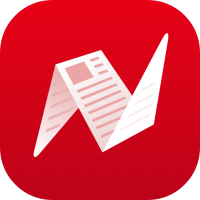 This is original content from NewsBreak's Creator Program. Join today to publish and share your own content.