The website RoadSnacks.org uses data from the FBI to determine the most dangerous cities in Kentucky.
The website RoadSnacks analyzed 75 cities in Kentucky. They selected cities that had over 5000 residents and that had data from the FBI. What RoadSnacks also does when looking at the FBI statistics is to analyze and differentiate between property crime and violent crime. Violent crimes are defined as rapes, murders, robberies, and aggravated assaults while property crime involves crimes that are targeted towards a person's property such as auto theft, robberies, larceny, etc.
RoadSnacks has discovered that violent crime and property crime have increased in Kentucky over the past four years.
It should not be a surprise to find out that the largest Kentucky city Louisville is ranked as the most dangerous city in Kentucky and the Midwest. It also ranks as one of the most dangerous cities in the United States as a whole. Louisville is known more for its violent crimes than its property crimes. It is ranked as the most dangerous city for violent crime but only ranked in the 12th place as most dangerous for property crimes.
So here is the ranking of the top 5 cities in Kentucky that have the most violent crimes:
Louisville - 686 crimes per capita which come with being the most populous city in Kentucky
Covington - 465 crimes per capita
Mayfield - 406 crimes per capita and it is ranked first in the state for overall crime
Shively - 340 crimes per capita and the highest in the state for murder
Oakgrove - 326 crimes per capita
What do you think of these rankings? Is your city also affected by crime and how do you deal with it?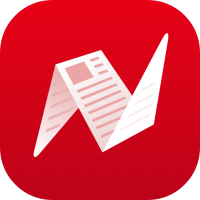 This is original content from NewsBreak's Creator Program. Join today to publish and share your own content.