"Noise pollution is an invisible danger." - National Geographic Society
Some Newport residents (depending on which areas they reside in) believe that the city has a noise problem because of the explosions from River Metals Recycling.
River Metals Recycling is a scrap recycler company that has been in Newport for a long time. They have done great for Newport's economy and have been a wonderful staple in the community except for one little issue - the noise from the explosions that occur when a car that still has gasoline in its tanks is being crushed during the recycling.
Shredder and grinder machines are often used as industrial equipment in scrap recycler companies and these machines can be very noisy.
The noise is loud enough to rattle houses and human beings too.
Newport residents who have been most affected by the noise include those living in West Newport. Complaints have been made throughout the years and Newport city is finally listening.
Noise Pollution Effects
The effects of noise pollution can include health problems and can affect all age groups including children. Noise pollution can result in hearing loss, high blood pressure, heart disease, sleep disturbances, and stress.
People are also worried that the explosions may weaken the structural integrity of their houses and other buildings in the area.
What is Newport going to do about the noise?
There was a community meeting this August to discuss the explosion and possible solutions to lessen the impact on Newport residents. One of the possible improvements suggested was to build a sound barrier wall. Sound walls and full sound enclosures may be an excellent solution to contain the noise.
The only issue is that no one knows how long it will really take to construct these sound walls and how effective it could be in suppressing the noise.
Until then, Newport residents are watching and waiting and hoping that this will actually be implemented and that there will be no more explosions.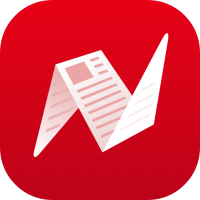 This is original content from NewsBreak's Creator Program. Join today to publish and share your own content.