Pay by Plate Parking and new parking kiosks are now in service at Newport in certain locations
Newport has a new parking situation which has some residents confused. There are new parking meters which are being implemented up and down Monmouth Street. The new parking situation was first noticed on Monmouth Street between 9th and 8th street.
Residents are confused because they are not sure how to use these new meters and why there are different types of parking. Some places seem to have meters. Some places don't have parking meters and seem to have free parking. Some meters allow you to only have free 15 minutes of parking and then there are the new parking kiosks or pay stations which some residents are finding to be tricky to use.
One of the new parking signs is a "Pay by Plate Parking" which entails three steps. Park your car, note the vehicle license number, and then pay the fees at the pay station. Vehicle owners will have to park their car and walk to a pay station to make a payment instead of paying on the spot with parking meters.
Now even businesses in the area may be impacted if residents see the new parking signs and choose to avoid parking. The impact could be fewer customers for the businesses because of the paid parking.
The new parking signs and meters seem to come out of nowhere. Some residents feel that they were not notified by the city beforehand of these new parking regulations.
In either case, there will be a lot of questions in the coming days about the parking situation on public streets.
What do you think about the new parking on Monmouth Street and how will it affect you?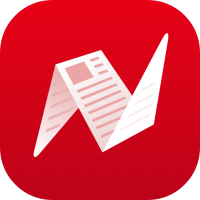 This is original content from NewsBreak's Creator Program. Join today to publish and share your own content.