It has started! Vaccination proof is being required for Newport residents and others who will attend events at the PromoWest Pavilion at Ovation in Newport.
The PromoWest Pavilion at Ovation is a live music venue in Newport. It is located on a riverfront site in Newport. The venue is supposed to be able to accommodate up to 2700 people and have an outdoor capacity of 7000.
The PromoWest Pavilion is managed by Corporex Companies and AEG. They are scheduled to start their first show on August 29 when they announced that they would require proof of full vaccination - not one dose but full vaccination.
AEG Presents will require proof of full vaccination for concertgoers and event staff at all of our venues and festivals The vaccination policy, limited only as required by law, will be in full effect nationwide no later than October 1, 2021. Leading up to October 1, we will implement a policy of showing proof of vaccination or a negative Covid test taken within 72 hours of show date where permitted.
Residents' reaction to the PromoWest Pavilion announcement
Needless to say, not all residents from Newport and other places including the Greater Cincinnati region are thrilled about this turn of events. People's reactions range from completely making a vow never to see their shows to saying that the proof of vaccination is going to hurt their business - especially as they are new to the area. Some people think they may lose money by doing this.
Others are supporting the vaccine mandate and stating that this may make them more likely to attend their concerts as they no longer have to worry about health and safety.
The policy may not affect Campbell County residents as much because 61% have been vaccinated and that percentage is bound to increase as time goes by.
What do you think about the vaccination requirement from PromoWest Pavilion at Ovation?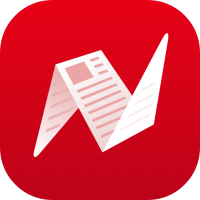 This is original content from NewsBreak's Creator Program. Join today to publish and share your own content.