Recently, a few residents of Newport, Kentucky reported seeing a coyote in the area. The discussion about the coyote ranged from how to kill the coyote to how to protect children and pets from the animal.
Coyote sightings are nothing new in the area. Coyotes are quite commonly found in Kentucky and have been venturing into urban and suburban areas. Also, coyotes are more active in the summer so it is natural that they would come around into the city at this time of the year. Coyotes can survive quite well in the presence of humans because they are adaptable.
For pet owners and some residents, dealing with coyotes can be a contentious issue. There are those who believe in hunting down the animals while others believe in letting nature take its course and allowing the animal to roam around.
Are coyotes harmful and should Newport residents be scared?
Coyotes can definitely cause damage to the area by preying on pets, poultry, and crops. Since they are wild animals, they may also have diseases like rabies, distemper, hepatitis, parvovirus, and mange. Coyotes can also harbor mites, ticks, fleas, worms, and other parasites.
What can residents do about coyotes in the area?
Unfortunately, not much. Back in 2015, Fort Thomas had a rash of coyote sightings and people were worried that coyotes were moving into the area. However, the only advice from the Department of Fish and Wildlife was for residents to keep pets and pet food inside at night. Another bit of advice was to make sure trash was secured in the garbage cans. Make sure to keep your cats and small dogs safely indoors.
According to wildlife experts, killing coyotes are not effective. Besides, coyotes can help control the deer population.
What do you think should be done about coyotes in Newport?
Sources: Fort Thomas Matters, Critter Control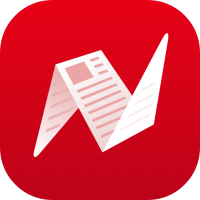 This is original content from NewsBreak's Creator Program. Join today to publish and share your own content.