When I first moved to Newport about three and a half years ago, I remember searching for apartments to rent. Even at that time, I remember being surprised that Newport rental prices were rather high. I was just looking for a one-bedroom apartment but the nicer and more high-end places were listed for $1200 and up. The more affordable apartments were decrepit and I didn't feel safe living in those areas. I eventually settled down at City View apartments where I rented a one-bedroom for $950. Last I heard, City View Apartment rental prices for the one-bedrooms have also gone up now.
My colleagues at work did not recommend renting in Newport. They would refer me to apartments in Bellevue, Dayton, Erlanger, or Florence. Almost all my work colleagues stayed outside Newport but I was dead set on living in Newport so I could be very close to my workplace.
Even as a single person, searching for a suitable apartment in Newport was difficult. I can only think that it must be worse for working families who are searching for affordable housing.
According to the website Rentcafe, the average rent for an apartment in Newport in July 2021 is $1,082. Approximately 50% of the households in Newport are occupied by renters so there is a demand for renting in Newport.
On average, Newport rents are even more expensive than the nearby cities of Florence, Louisville, Lexington, Ft Mitchell, and Amelia.
For families with 2 or 3 kids who need to rent out 3 bedrooms, it would be almost impossible to find decent housing under $1000.
In one sense, Newport's high rents indicate that the city is becoming nicer but on the other hand, it is pricing out some people who may have wanted to live in the area. Finding affordable housing in Newport may end up as bad as having to search for a needle in a haystack. Also whatever affordable rent does exist gets filled up very quickly leaving few options for other potential renters.
Can you really find affordable and decent housing for a family in Newport for less than $1000 today? Let me know in the comments section.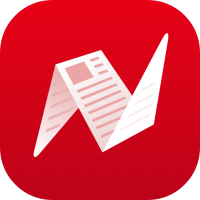 This is original content from NewsBreak's Creator Program. Join today to publish and share your own content.