Where else can you get $2 Tuesdays and meet Barbie the Bartender?
There are several reasons why Newport residents love The Boardroom.
The Boardroom is a bar or nightclub that is located at 844 York Street in Newport. It used to be a part of the Green Derby (a dining establishment) but when the Derby closed, the bar changed ownership and became known as The Boardroom.
The Boardroom is the place to be for happy hour. You get to enjoy playing Jenga, pool, or darts while downing your cold beers or listening to live music. Since The Boardroom is a sports bar, there are also games to watch. Happy Hour at the Boardroom seems to be from 3 pm to 7 pm. They also have their $2 Tuesdays which makes it worthwhile.
The Boardroom isn't just about drinks and Happy Hour, patrons also enjoy coming to the Boardroom to interact with bartender Barbie who has become quite popular. Bartender Barbie has received rave reviews for her service and personality. She is so popular that she has developed her own signature shot called the Barbie Shot. The Barbie Shot is a hit with patrons of The Boardroom.
The Boardroom is ranked a stellar 4.9 stars out of 5 on Google Reviews so you know that it already has an excellent reputation even though it is just a few years old.
The Boardroom also has themed events that benefit good causes. On Sunday, August 1, they will have a Beer Olympics event. You can check out the details of the Beer Olympics on their Facebook page.
There will be a fee to participate in the different games but the takeaway here is that proceeds from the entry fees will be donated to the Brighton Center in Newport.
The other standout feature of The Boardroom is how cheap the drinks are. While there are the $2 Tuesdays, the drinks are quite cheap on other days too. The prices are unbeatable when you have $3 and $4 drink specials on most days.
Last I heard, the Boardroom does not serve food but you could bring in your own food and there might be some snacks you could purchase.
So, if you are looking for a laid-back sports bar with affordable but tasty drinks, do check out The Boardroom.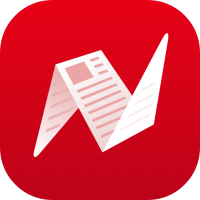 This is original content from NewsBreak's Creator Program. Join today to publish and share your own content.