A non-profit that is trying to make a difference to Newport's youth!
Mentoring Plus is a non-profit charity that was founded by Kevin Kennedy. The non-profit is located at 801 York Street in Newport. They are making a difference in the lives of kids from the ages of 13 to 21. Some of these kids are at-risk teens and it is crucial that they obtain as much support and help as possible so they can stay on the straight and narrow path.
Some of the kids have gone through homelessness, depression and feeling suicidal. Mentoring Plus is trying to be there to help them get out of these difficulties and become contributing members of society.
Resources at the Mentoring Plus center include a theater room, fitness room, gaming room, a dining room, kitchen, art room, study room, garden, rooms for staff and even a store for shopping. Renovations are in process to make the center even better.
As a service, Mentoring Plus provides therapy, entertainment, lessons, and a Life Coach for the kids in their program. The Life Coach serves as a mentor to the kids.
How to help
Mentoring Plus is seeking anyone who would like to serve as a Life Coach. The Life Coach would be paired with the mentee on the basis of compatibility.
Life Coach is also looking for good speakers and those who have the knowledge to talk to kids about healthy bodies and healthy minds. In addition, if you enjoy working and playing with older kids, Life Coach is looking for those would be willing to participate in activities such as cooking, baking, self-defense, and sports. Volunteers are always needed for cooking, bringing food and transporting kids to and from events and activities. Donations are also appreciated and these funds will go towards renovating the center and providing more supplies and resources for kids and families.
Mentoring Plus not only helps kids, they also support families which helps the Newport community as a whole.
Currently, the Mentoring Plus has put together a fundraiser for kids who are getting ready to go back to school. The fundraiser is for school supplies and clothing. Check out the information on the Mentoring Plus Facebook page and their Instagram on how you can donate or help.
If you live in the Newport area, do check out the Mentoring Plus program and help to make Newport a better place for all.
Source: Mentoring Plus website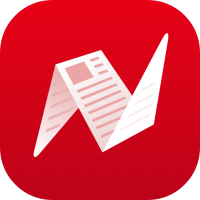 This is original content from NewsBreak's Creator Program. Join today to publish and share your own content.