I wrote a review about Dixie Chili a few days ago but you can't talk about chili in Newport without mentioning the other place too - Gourmet Chili.
Gourmet Chili is a family restaurant and an old-school diner that also serves a variety of chili and Greek-inspired foods. It is located at 843 Monmouth St in Newport.
Gourmet Chili has become a Newport staple. They recently closed for vacation this July and a few regulars of the place were upset that the place was closed. However, Gourmet Chili is scheduled to open again very soon after its employees took off some much-needed vacation time.
What makes Gourmet Chili so popular in Newport is that they serve more than just chili. They have a full breakfast menu with standard breakfast items such as omelettes, breakfast sandwiches, eggs, toast and the works. Even better, breakfast is served all day. You should try out their breakfast special of home fries, eggs, choice of meat, and toast - all for a very affordable price.
Then they have a brunch menu of appetizers, sandwiches, salads, double deckers, gyros, and chili. There is also a separate dinner menu that includes items like cod fish, steak, pork chops, and even liver.
The chili is supposed to be one of the best in the area. Like all Cincinnati-style chili, it can be served 3 way, 4 way, or 5 way. The chili spaghetti remains one of Cincinnati's best dishes. Some reviewers have mentioned that the taste of the chili is similar to Skyline Chili except there is less sweetness.
According to the Restaurant Guru website, Gourmet Chili is ranked as number 6 out of 113 restaurants in Newport. Currently, it has 4.6 stars out of 5 stars rating on Google Reviews.
The majority of reviewers have praised their breakfast menu, the gyros, and the chili.
Unique items on the menu include their Super Gyro which is packed with a lot of meat. In fact, some customers love the place for their gyros more than the chili. The gyros are supposed to be one of the best in the Cincinnati area. For vegetarians, there is even a Veggie Gyro. Another unique item at Gourmet Chili is their hot sauces which you can add to your meals.
So, if you are looking for a place in Newport that tastes great and serves excellent chili, gyros, and breakfast food, look no further than Gourmet Chili.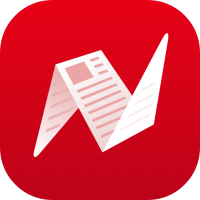 This is original content from NewsBreak's Creator Program. Join today to publish and share your own content.