For food aficionados who are interested in ethnic cuisine, there are quite a few ethnic food choices in Newport such as La Mexicana Restaurant (Mexican cuisine), Hofbrauhaus Newport (German cuisine), and Jot India Restaurant, and Amol Carry Out (Indian cuisine).
I have dined at Amol Restaurant quite a few times. Surprisingly for an Indian restaurant, Amol Restaurant is more of a hole-in-the-wall type of place. It is tiny, somewhat cozy, and smells of Indian spices as soon as you step in the door. The restaurant is more of a carry-out and delivery place so they have limited seating.
However, more recently it is Jot India Restaurant that has been receiving rave reviews for its Indian food.
Jot India is located in Newport Shopping Center. It is a newly opened restaurant and its address is 1709 C, Monmouth St. in Newport.
It is already rated an excellent 4.9 stars out of 5 on Google Reviews. Reviewers are praising the cleanliness, service, and food in the restaurant. Jot India is definitely giving the other Indian restaurant in Newport, Amol Carryout a run for its money.
The Jot India menu includes the typical meals of an Indian American restaurant. There are fried rice specialities, seafood specialities, chicken and lamb dishes as well as homemade Indian breads, soups and combo dinner specials. Desserts include Gulab Jamun and Kheer. There are also enough dishes to make vegetarians happy.
The highlights and popular dishes include the garlic naan and chicken tikka masala.
Here are the comments of a recent reviewer of the restaurant,
I had the lamb saag and the lamb was soooo tender! The garlic naan was also out of this world. The service was excellent as well. 10/10 would recommend.
Some patrons of the restaurant have also mentioned that the portion sizes are so huge that they always have enough leftovers to take home. Prices also seem to be reasonable for the portion sizes.
While not everyone in Newport may be a fan of Indian food, Jot India seems to be a good place to try out Indian food if it is your first time.
In general, Indian food because of the spices in it is mostly beneficial. There are a myriad of health benefits to eating such spices because they play a part in fighting free radicals and helping your body's immunity.
If you are in the Newport area, do check out Jot India Restaurant.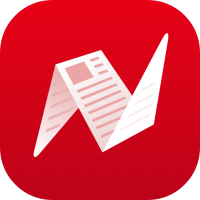 This is original content from NewsBreak's Creator Program. Join today to publish and share your own content.