There is a new business in town!
The Clinic at Newport Drug Center is now open. It is located at 39 West 10th Street inside the Newport Drug Center.
The new clinic will be another venue where Newport residents can receive quality medical care. This is the place to come if you have a sore throat or just need a physical exam. Hours of operation for the clinic are Mondays to Fridays from 9 am to 5 pm. The clinic is closed during the weekend.
The clinic will be run by Chris Bush who is a Certified Family Nurse Practitioner (FNP-C) specializing in Family Medicine.
You can request an appointment on the clinic's website although walk-ins are also welcome.
Services offered at the clinic include school and work physicals, vaccinations for children and adults, UTI treatment for women, treatments for sinus infections, sore throats, flu, eye and ear infections, skin conditions, and minor injuries. For more information about what conditions will be treated, check out the clinic's website.
There is also a list of the insurance accepted. Of course, Medicaid of Kentucky and Medicare Part B of Kentucky are definitely accepted.
There are no reviews yet for the clinic or provider as it is brand new and just opened.
The clinic is definitely a boon for Newport. It has been reported that as the number of COVID-19 cases has declined, there are more patients who are now visiting clinics for common injuries and illnesses.
Also, in some cases, it is definitely more advantageous to see a nurse practitioner than a doctor. Sometimes a nurse practitioner may have more experience.
When considering a new medical provider, look for characteristics like how well they communicate, answer your questions, and know their field. At times, if the medical case is above their pay grade, they may need to refer you to a physician or specialist. Above all, it is important to trust your medical provider.
Best of health to the residents of Newport and do visit the clinic if there is a need!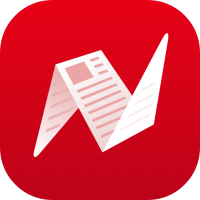 This is original content from NewsBreak's Creator Program. Join today to publish and share your own content.