Bad news from Virginia - On July 13, the Daily Press reported that three young children from Newport, ages 13, 11, and 9 were killed in a deadly crash when their father, Anthony Snow suffered a medical emergency while driving from Virginia Beach to go back home to Northern Kentucky from vacation.
The vehicle careened off the highway onto the grassy shoulder and then hit a pole. There was only one survivor from the accident, the mother of the children, Ishia Palmisano, and she is currently at VCU hospital recovering from the accident. A GoFundMe has been set up for the family.
All three children, Victor Meyers, age 9; Mary Snow, age 11; and Joseph Snow, age 13, went to Newport Independent School District.
The Newport Independent School District sent out a statement of support and grief for the children and their father. They also stated that grief counselors would be available for kids at the school.
While the grief of the family members of the children who were killed would be extreme, it has to be considered that students and friends of the children at school would also suffer some sort of grief.
Even the death of a friend can induce great loss in a child although it might not impact their lives in the same way that the death of a parent or close family member could.
School counselors are trained to provide developmentally appropriate support for children. According to their age group, children may have different reactions to loss and counselors will be able to provide the appropriate support. A child suffers more grief when they are more attached to the deceased person.
Regardless, this has been a very sad incident and the Newport Independent School District has reacted very appropriately in ensuring the presence of grief counselors for their students.
Source: Grief: Recommendations for helping students who have experienced a significant loss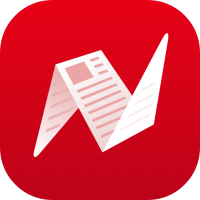 This is original content from NewsBreak's Creator Program. Join today to publish and share your own content.