It's Thursday, July 15, and 39 families with 65 million children will be anxious about receiving their child tax credit payments from the federal government.
The government hopes that these funds will reduce child poverty and it may very well be a lifeline for some residents of Newport. If you have children and are on the low-income scale, check for the funds in your bank account (if you signed up for direct deposit) or look for a check or debit card if that is the usual way you get payments from the IRS.
Statistics from the 2019 US Census shows that more than 32% of people in Newport live in poverty (contrast this number to the poverty level across the state of Kentucky which is only around 16%). Clearly, Newport residents are suffering more than other Kentucky residents.
The census also shows that the median household income in Newport is $37,435 and this was before the pandemic. It is to be expected that the poverty level and household incomes would have been affected even worse in 2020 and throughout this year as people are still recovering from the pandemic.
Moreover, the data shows that very young children in Newport are disproportionately affected by poverty. About 42.6% to 55.5% of children below the age of 5 in Newport are living in poverty and a mind-boggling 53% to 68.9% of Newport children from the ages of 5 to 11 are living in poverty.
With these types of numbers for Newport, surely the child tax credit payments will benefit the youngest residents of Newport.
The Columbia University's Center on Poverty and Social Policy has analyzed the future impact of the child tax credit payments and determined that it could cut poverty in half.
So do you think the poverty in Newport will be reduced by half once the payments for each child are distributed?
Please let me know your thoughts about the child tax credit payments for Newport residents in the comments section.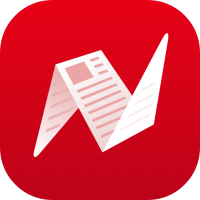 This is original content from NewsBreak's Creator Program. Join today to publish and share your own content.