The Greater Cincinnati area is known for its chili. The most popular places in the area include Skyline Chili and Gold Star Chili. There is also a third contender in the form of Dixie Chili in Newport, Kentucky.
Dixie Chili is located at 733 Monmouth Street in Newport. It is reported to be Northern Kentucky's first chili parlor. Their menu focuses on chili and includes chili spaghetti, chili dogs, and chili bowls.
Dixie Chili is a family-run business that was first founded in 1929 by Nicholas D. Sarakatsannis. "Papa Nick" as he was called used a secret family recipe for the chili. The recipe has now been passed down to his descendants who are still making the chili today.
For chili lovers, Dixie Chili is true Cincinnati-style chili. The chili incorporates lean beef chuck or loin and it is made fresh every day.
The listing on the Dixie Chili menu includes coneys, chili, deli sandwiches, soups, salads, gyros, a kids menu, beverages, and dessert.
Dixie Chili offers six ways to enjoy chili. The one way is just plain chili or chili with beans. The 2 way is chili with semolina wheat spaghetti. The 3 way is chili and spaghetti topped with cheddar cheese. The 4 way is chili, spaghetti, and toppings of sweet onion and cheddar cheese. The 5 way is chili, spaghetti, pinto beans, sweet onion, and cheese. The 6 way is everything you get in the 5 way as well as extra garlic added.
Reviews for Dixie Chili are a solid 4.5 stars out of 5 stars on Google Reviews. Some patrons of the restaurant have been eating at Dixie Chili since childhood and this is just a testament to the historical legacy of the restaurant.
A recent reviewer of the chili described it as being different from other Cincinnati-style chilis due to the thicker texture of the chili which made for a fuller meal.
You don't just have to eat at the restaurant. You can also take the chili home with you. For chili lovers, Dixie Chili offers a special Chili Survival Kit which includes three 10 oz cans of Dixie Chili with a package of spaghetti and crackers.
The prices of the chili on the menu are also reasonable.
If you are looking for a place to try out Cincinnati-style chili, check out Dixie Chili in Newport, Kentucky.
Source: Dixie Chili website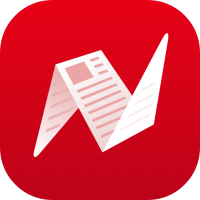 This is original content from NewsBreak's Creator Program. Join today to publish and share your own content.