Today, Knox College in Galesburg has a new college president in the form of C. Andrew McGadney. Just a short while ago, Dr. Teresa Amott had served as Knox College's 19th president.
Before she retired from Knox College, Dr. Amott left a lasting legacy of good works at Knox.
I am an alumna of Knox College. Knox College has always had presidents come and go but Dr. Amott is the first Knox president that has truly impacted the college in a significant way. She also has the distinction of being the first woman to become president of Knox.
Her presence in the college has been so significant that Knox College even had a Teresa Amott Day right before she retired. Members of the Knox College and Galesburg community gathered together in person and online to express their appreciation to Dr. Amott and her husband Ray Miller. Even the Mayor of Galesburg showed up with an official proclamation from the city to recognize her work. Dr. Amott was honored and recognized on June 2, 2021.
Dr. Amott has been an inspirational leader and has left Knox College in a much stronger position than it was before. During the 11 years that Dr. Amott served at Knox, she has been involved in several projects including the reopening of Alumni Hall, the construction of Whitcomb Art Center, and the renovations to the Umbeck Science-Maths Center.
One of Dr. Amott's most important accomplishments at Knox College is her support of the diversity of the campus and the representation of under-represented students. In addition, during her tenure, admission numbers were increased, fund-raising figures were also increased, and new academic programs were introduced to make Knox College an even stronger liberal arts institute.
When Dr. Amott first arrived in Knox, the total endowment was valued at $84 million. However, by December 2020, Knox's endowment under the leadership of Dr. Amott had grown to $200 million. This is why Knox has comfortably survived the COVID-19 pandemic in spite of the financial losses and the decline in college student numbers.
Dr. Amott has left a lasting legacy of strength at Knox College. She will be remembered as a leader who not just thinks about great ideas but also takes them a step further and makes the great ideas happen in real life.
Source: Knox Magazine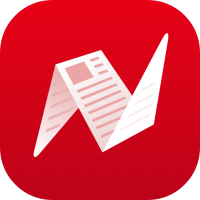 This is original content from NewsBreak's Creator Program. Join today to publish and share your own content.