One of the best-known coffee shops in Newport, Kentucky is Carabello Coffee. Even my Uber driver mentioned that I needed to check out Carabello Coffee as soon as I mentioned I was going to live in Newport.
Carabello Coffee is located at 107 E 9th Street in Newport. The location was perfect for me as I lived and worked in the area nearby.
According to their website, the
Carabello Coffee is a philanthropic specialty coffee roaster serving the Cincinnati / NKY area.
The coffee house is committed to helping and supporting the poor in specific coffee producing nations.
The founders of Carabello Coffee are Justin and Emily Carabello. The founded the company in 2009 and started out growing from a part-time business until they ventured into the business full-time.
"We promise to ethically source exceptional coffees, roast them with care, put our heart and soul into every drink we prepare for you."- Carabello Coffee
Today Carabello aims to become the friendly neighborhood coffee shop in the Newport area. Have they succeeded?
Based on customer reviews, the answer is a resounding yes! With a highly rated 4.7 stars out of 5 on Google Reviews, Carabello has become the cozy neighborhood gathering spot for residents to savor locally roasted beans, coffees and pastries.
One resident who was new to the Cincinnati area stated that she had been trying out different coffee shops but what she loved about Carabello was not just the coffee but also the cozy ambiance of the place, the huge seating areas and the natural light which allowed her to get work done away from home. If you enjoying sitting outside, there is also an outdoor seating area.
To summarize, what makes Carabello so successful as a neighborhood coffeeshop is that they have great coffee, awesome service and cozy and comfortable seating.
In addition to its philanthropy, Carabello is very supportive of other local small businesses. For the months of June and July, Carabello has curated some local small businesses to come in and showcase their products in their Analog bar area. Examples of local businesses that have recently stopped by include Wild Foliage for plant lovers, RD Ceramics, Pretty Jewelry and more.
So if you are in the Newport area, do stop by Carabello and support your local, friendly coffee shop.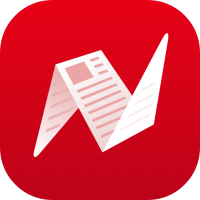 This is original content from NewsBreak's Creator Program. Join today to publish and share your own content.