If you are in the mood for adventurous, delicious, and ethnic cuisine, there is no better place than the Sunset Pho Caffe in Chicago.
Chicago is a conflicting city, but it cannot be denied that there are so many different things you can try out because of its diversity.
Every time, I visited Chicago to see family, I would always venture to try something different and the Sunset Pho Caffe fit the bill. The Sunset Pho Caffe is located at 2856 N Clark Street in Chicago. It is a Vietnamese and Jugoslavian restaurant and pho is the specialty here.
The restaurant has excellent Google reviews of 4.8 stars out of 5.
Here is a summary of my experience at the Sunset Pho Caffe.
The food
Pho is a popular food in Vietnam. It is also the country's national dish. Pho is a soup dish that incorporates broth, rice noodles, herbs, and meat. The pho at Sunset Pho Caffe is truly unique because it is fusion cuisine that infuses Jugoslavian items into Vietnamese food. The overall taste is extremely delicious and the pho comes across like a smooth broth.
Highlights of the menu include different varieties of pho soups, chicken pho, vegetarian pho, beef pho, Vietnamese crepe, stir-fried lemongrass chicken, smoked salmon spring rolls, BBQ pork sandwich, beef lemongrass sandwich, salmon, noodle dishes, and more.
The highlight for me was definitely the pho with tender beef and the spring rolls. Absolutely delicious! There is even a brisket pho.
If you are a vegan, you can request the vegan stir fry which is really flavorful. If you are really adventurous and want to try something totally different, they have frog legs served with yummy sauce or lemongrass sauce on their menu as well. I did not venture to try out the frog legs but it has been said that the taste resembles chicken.
The ambiance
It's not just the food that makes Sunset Pho Caffe such a hit with its patrons. It is also the ambiance. It is a quaint and cozy restaurant and the owners are really friendly. As soon as you walk in, you are greeted with attention. The owner provides suggestions about what foods to try on the menu and you will even get the background story about how the dishes came to be prepared.
You won't believe how wonderful some of the reviews are about the Sunset Pho Caffe. Here is one such review on Google Reviews,
"Sunset Pho changed my life. You read that correctly - this establishment is one of the most magical places in the entire world." - Reviewed by Ana L'Antigua
If you are in Chicago and want to try some excellent Vietnamese and Jugoslavian fusion cuisine, the Sunset Pho Caffe should be on your list.
Source: Sunset Pho Caffe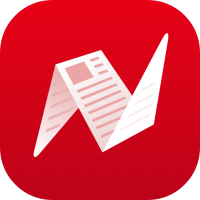 This is original content from NewsBreak's Creator Program. Join today to publish and share your own content.