I first heard about cat cafés a few years ago when a co-worker told me that she had stepped into one. She was a cat lover so I figured that she wasn't joking when she mentioned cat cafés.
Cat cafés are only now becoming more popular in the United States. The trend of themed coffee shops with cats as the main attraction started out by becoming popular in Asia and gradually rolled around to North America.
For people living in Cincinnati, there is one located in Mason called the Kitty Brew Café. This café has the distinction of being the first cat café to open in the Cincinnati area. The café is located at 6011 Tylersville Road, Suite 6 & 7 in Mason.
Here is what you can expect to experience at the Kitty Brew Cat Café.
Enjoy cats and coffee!
The cat café serves organic coffee from Seven Hills Coffee. For those who are not aware, Seven Hills Coffee is a specialty coffee roaster located in Blue Ash. They also have non-coffee drinks such as smoothies, hot chocolate, and even chai tea. There are options for those who are vegans such as their special vegan blended drink called the Muddy Paws. Due to COVID-19, the café has restricted itself to only serving drinks but snacks and other foods should hopefully be available soon.
For animal lovers and those who wish to adopt cats, the café is the perfect venue to seek out your future pet. If you are not interested in adoption, you can simply experience petting and playing with the cats as a great way to relieve stress.
The café works with four local rescues to source cats for adoption. The rescues are Animal Friends Humane Society, Paws Cause, Hart of Cincinnati and His Hand Extended Sanctuary.
The Cat Lounge at the café is where you get to meet the cats. The admission price is $10 per person but there are special passes for kids on certain days.
The Kitty Brew Cat Café currently has a Google Review rating of 4.8 stars out of 5. Visitors to the café have been highly pleased with the experience.
COVID-19 update
The Kitty Brew Cat Café sent out a statement on their Facebook page stating that masks will no longer be required for vaccinated adults starting on Sunday, June 27th. However, children who have not been vaccinated will still have to wear masks. For those who still prefer to wear masks, they are welcome to do so and masks will be provided. In addition, the café will ensure that hourly cleaning is done at the site.
Source: Kitty Brew Café website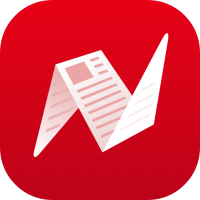 This is original content from NewsBreak's Creator Program. Join today to publish and share your own content.